There is only one other event that comes in as close a second to attending the Oscars on my "I Could Die Afterwards Because My Life Would Be Complete" list and that is the Metropolitan Costume Institute Gala. Basically, it's the fairy tale ball I've always wanted to attend come to life. Call me crazy, but I'd even go as far as to say that I'd rather attend this than...the royal wedding! I know, I'm nuts, but when else would you have an excuse to play dress up in a dramatic ball gown and mingle with every celebrity on the planet while celebrating the art of fashion at one of the nations top art museums? The answer is only at the Met Gala. So, while I lay in my hotel bed with my knee propped up because I think I re-injured it I will now transport myself there in my imagination and pretend I am amongst those invited to this elite event, dressed to the nines, and knee pain? What knee pain?
Here are some of from the evening that grabbed my attention: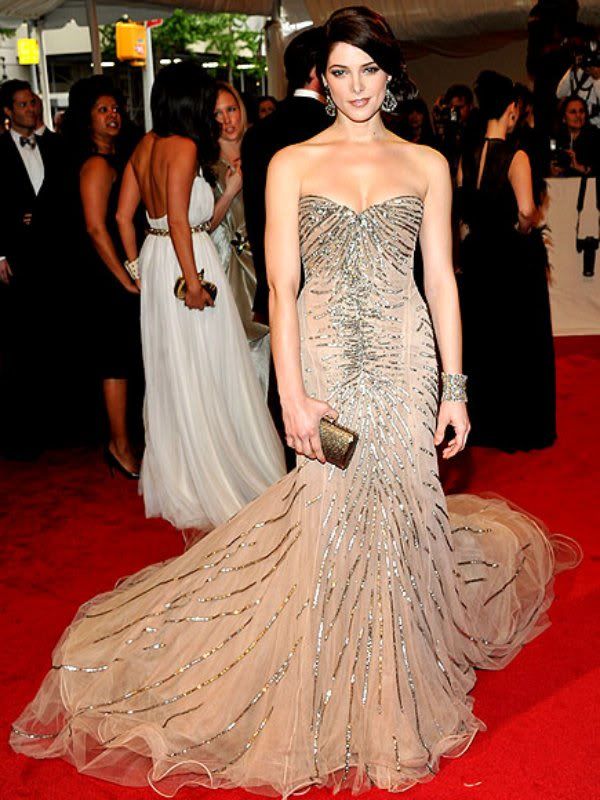 What do you think of Christina Ricci's extravagant look? Love it? Hate it? For a complete gallery of all the evening's dramatic and elegant (as well as some atrocious) looks and the designers behind them click
here
. I can't wait to post pics from my LA trip! Up till today it has been wonderful. Now here's hoping my knee allows me to get around tonight and tomorrow when I fly back home...